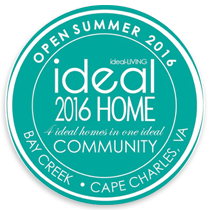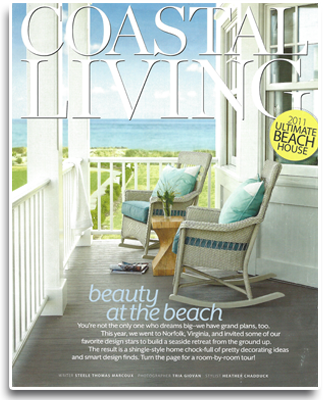 A letter from Mary-Dolph Simpson
During my morning walks along the beach, as the President of Simpson Builders, Inc., I often think about the journey that led me to become a Custom Home Builder. As a child, I remember building cute little houses out of shoe boxes. My mother would praise me for being so creative, as I would meticulously lay out all the rooms, while cutting out the windows and doors (in all the right places). To top it off, I made furniture out of construction paper and curtains out of scraps of fabric. It's amazing to think that my childhood passion would lead me to become an Award Winning Custom Design Builder, with my wonderful partners (Howard and Page), better known as Simpson Builders.
As a family owned and operated company, since 1995, Simpson Builders offers a one of a kind building experience. Our philosophy is to not simply design and build your home, but to create a home for your lifestyle, that you will embrace for relaxing while you are establishing traditions and creating memories.

In order to do this, Simpson Builders has developed an "in house" building company, with a "hands on" management approach. We will guide you through each individual stage of construction, from designing, to house placement, to shopping for trim and paint, cabinets and tops, hardwood and tile, lights and so much more…
Each member of Simpson Builders has their own individual talents and expertise as we work together to make your dream home a reality. We do not employ "job site" superintendents; we are the superintendents that will oversee each project on a daily basis. We feel this is of utmost importance when building a custom home. Being there as the superintendent and the builder allows us to truly act as custom homebuilders. For example, while framing we might capture a broader view that needs to be embraced, with say a larger window or we will see an area that can be opened up for more storage. Now that's custom building…being there to look at all the possibilities to make every inch count!
Simpson Builders feels that one of the most important keys to our success is that the majority of our vendors and craftsmen have been working with us since 1995. Our "subs" have grown with our company and have become part of the Simpson Builders family. This extended family approach was proven to be a success when we were selected among many builders to build the Coastal Living Magazine Ultimate Beach House in the East Beach Section of Norfolk, Virginia. The time frame to build the house was tight, but we knew as a "family" how to make it happen – working seven days a week for five months – a big commitment for all. The end result was fabulous. The night before the photo shoot, our crews were toasted for an outstanding accomplishment, as their talents and passionate teamwork made this home simply "picture perfect".
Our homes have been seen in Coastal Living, Southern Living, Ideal Living, Executive Golfer, Houzz, Pinterest, Better Homes & Garden and The Vue.